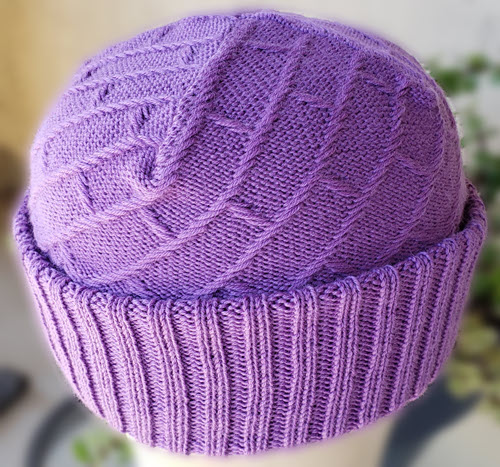 Have you ever had one of "those" days?

Yesterday was one for me and I thought you might be amused. Plus it's good to be reminded that you aren't alone with your knitting!

I was playing with an idea for our hat challenge, I was considering using cut 'n sew instead of shaping for the top of the hat.

Being lazy, I thought "Why not just use Cut 'n Sew?" Beanies in the store are made that way ….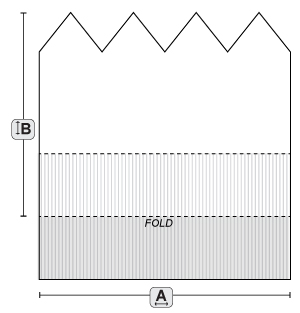 Oops #1 The cuff is waaayyyy too long
I found a pretty slip stitch (brother SW3 #294) and dutifully knit 2 swatches (40 stitches and 60 rows in the center of each swatch)

I normally knit in stockinette and I don't swatch for ribbing, so I just followed the pattern and knit my ribbing. Duhhh….
The slip stitch gauge is 16 rows per inch – I knit 64 rows
The stockinette gauge is 5.75 rows per inch – I should have knit 34 rows!

So I knit twice as many rows as I needed! No wonder the cuff is too long!
Oops, #2 The ribbing cast on is UGLY!
I'm too embarrassed to show you a close up of the ribbing cast on. It's been a while since I've cast on for 2×2 ribbing and I REALLY need to practice.

I need to review our 2×2 Ribbing Course.
Oops, #3 Cut 'n sew wasn't a good choice
Maybe it was the day, maybe it's my lousy sewing skills, but after 2 tries, I decided that the Cut 'n Sew ideas wasn't the best. The gores were only 2″ deep and there just isn't enough room to make a nice curve.
I ended up with dimples, I didn't measure accurately and everything turned out "wonky".
Did mention is was one of "those" days? 🙂
Oops, #4 Stitch Multiples
My stitch pattern is a multiple of 10. In order for the stitch pattern to match at the seam, I should have cast on a multiple of 10 PLUS 2 (for seaming).

I would have had to modify the top shaping numbers a bit, but having an uninterrupted stitch pattern at the seam would make a much more professional looking hat.
So if you have one of "those" days .. remember, you aren't alone … sometimes you just need to walk away from the machine. 🙂
Happy Knitting!