Here's a tip for knitting with multiple colors of yarn if you don't have a color changer.
For this button fairisle design, you'd need to change the contrasting color yarn every 16 rows or so.  Don't know about you … but I'm too impatient for that!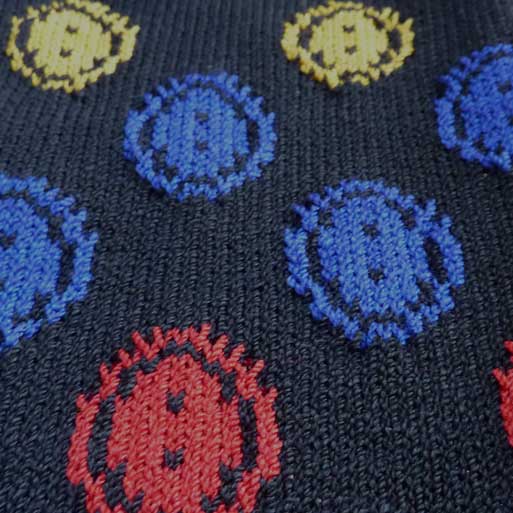 Voila!   Add a second mast so you can have 4 colors readily available to use.
TIP:
Even if you aren't doing color work, the second mast comes in handy to keep waste yarn in one feeder and ravel cord in the other. (I use crochet cotton, or Yeoman Cannele for ravel cord – too impatient to look for a small bundle of ravel cord and re-use it over and over)